Picture this: legendary race car driver Dale Earnhardt Jr. is told that he has to win the next big race to land the $1,000,000 prize.  He's a professional, and has been behind the wheel for years.  He knows every turn, he knows all the tactics of timing and drafting, and he is mentally ready for the big race.  On the morning of the race, instead of driving this,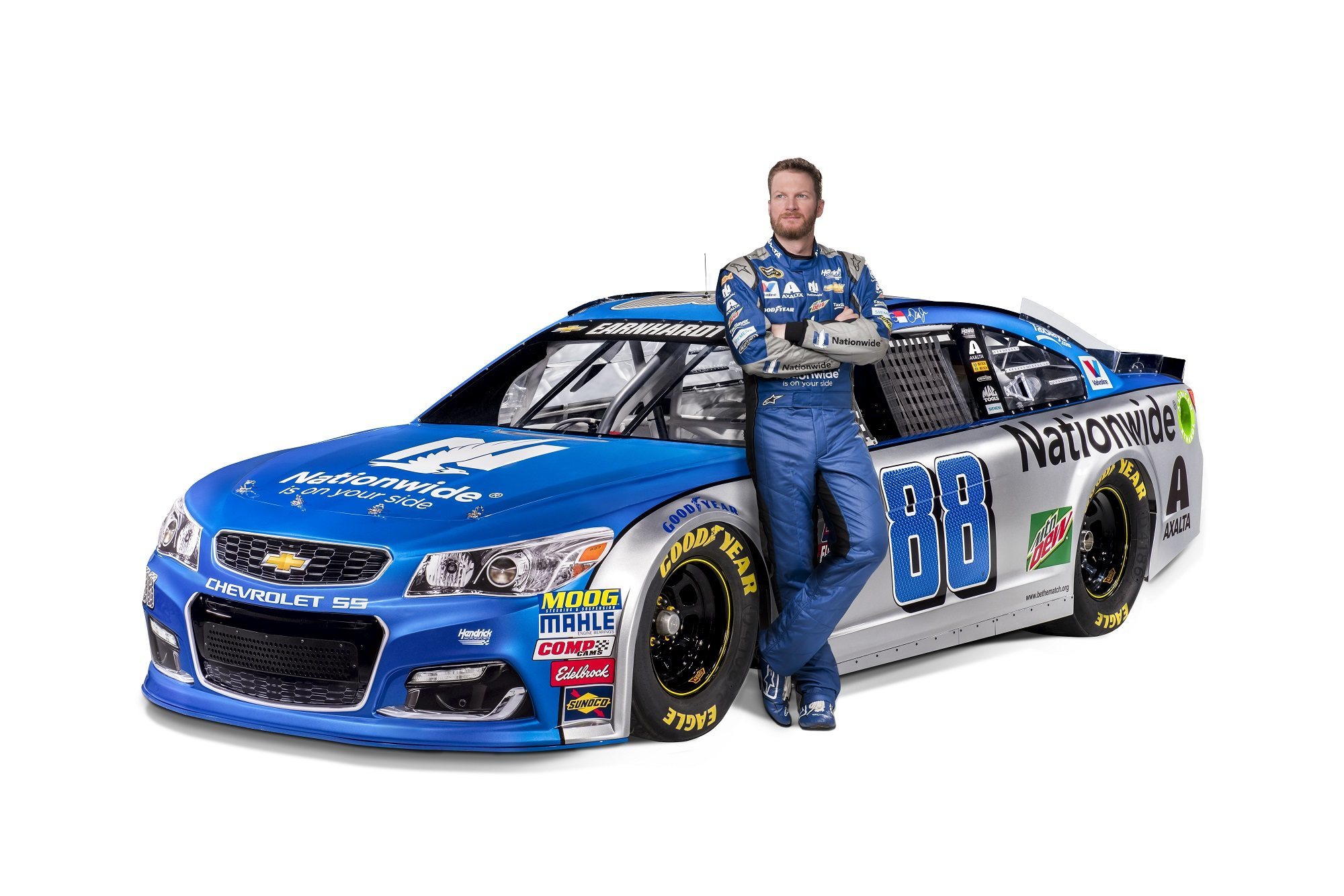 He drives this instead.
It doesn't matter that Dale is a fantastic driver and has won race after race in his career.  Even with all his capability and skill, if he get's into a hunk of junk to race, he's going to lose. Think of Seraphim as the race car driver, and your hardware as the race car. 
Seraphim is leading the charge on cutting edge technology for the check-in experience.  But if good software is running on poor hardware, you will have a poor check-in experience. 
As such, we want to gather as much information about your current hardware as possible, to insure that you have what you need to make sure that your safe check-in is successful. 
In this section, we're going to talk about a few things that we need, and a few things that you need:
Hardware Requirements

Internet requirements

Check-in stats for your church
General Hardware Requirements
You don't need a brand new computer to use Seraphim, but if you are using a ten year old computer, then your experience will not be optimal. Any computer purchased in the last five years will likely be a good experience. The one factor that impacts the experience of Seraphim more than any other is screen resolution.
While we do our very best to adapt Seraphim to many kinds of resolutions, we recommend the best experience at 1920×1080 (commonly referred to as 1080p). This is the common standard of nearly any computer sold today (both desktop and laptop).
Seraphim also runs very well on computers that run at 1600 x 900 resolution. For computers that are largely running back office tasks, we recommend 1920×1080 (1080p).
Keep in mind, these are minimum requirements.  These recommendations come from years of trial and error with many different types of hardware.  If your church deviates from these recommendations, we cannot guarantee an exceptional user experience.  
Internet Speed: 30-40 mbps internet download speed, depending on Church Size.
Screen Resolution: 1920 x 1080 screen resolution*
Intel Core i3 Processor or higher
Hard drive Space: 250 MB or more of hard disk space
RAM: 8 GB of system memory
OS: Windows 8 32 Bit and above **
Safe Check-in Hardware requirements
Below is the ideal safe check-in bundle.  This is the equipment that Seraphim uses and tests with on a daily basis.
| | | |
| --- | --- | --- |
| Zebra GX420d Thermal Label Printer | Labels 3" x 2" | Honeywell Orbit Barcode reader with USB (barcodes only) |
| | | |
| $400 - $450 | $115 | $150 - $180 |
---
Other Options:
Brother QL-700 Professional

Label Printer

DYMO® LabelWriter® 450

Turbo Labeler

IDAutomation 2PD Barcode Scanner

(barcodes and QR codes)

$400 - $450
$140 - $250
$299
| | |
| --- | --- |
| Brother Paper Labels | Labels, 2 5/16" x 4" |
| | |
| $17 | $115 |
We have had some customers do some extensive research on Printers and Labels.  Here was some information that may prove to be useful for you and your team:
Labels for the more expensive printer (Zebra) are about ¼ the cost of the cheaper printers (Brother). Depending on the size of your church, that could save you about $2000 a year (!).  So, even though the Zebras cost $400 vs $70 for the Brother printers, you basically save that your first year if you have, say, 4 printers and 300 kids being checked in.  Also the rolls are much bigger so you don't have to replace as often (a little bit of a time saver if running a lot of kids through).  They're also supposedly built much more ruggedly.   
Additionally, you may want to look into the Zebra GX42-202510-000.  It's cheaper by about $20 compared to the GX42-202511-000 and it appears that the only difference between the two is that it doesn't peel the label off the backing.  
---
Cherub Mobile Hardware
Seraphim is currently making strides in "Paperless Check-in" through Cherub mobile. The product is in the latter stages of testing and will be ready for use in the near future.  Below, you'll find our hardware recommendations for using Cherub Mobile on Tablets and mobile devices:
Samsung Galaxy Tab A SM-T280 (~$140)
This Android tablet is relatively small but sufficient for most of the demands for check-in

PROS:

It is light weight and ideal for carrying around.
It is relatively inexpensive while offering decent hardware.

CONS:

It DOES NOT work well with rapid Scanning Check-In. If you were to be scanning QR codes with this device, it will have to be staggered. The processing power on this device isn't enough to be activating/deactivating the camera at a rapid pace. Expect bottle necking if you are using this device to be scanning constantly.

RECOMMENDATION:

Use this tablet as a mobile station. It can be something that an individual is carrying around, or based in an area that has light traffic and does not require rapid scanning.
Samsung Galaxy Tab A SM-T580 (~$250)
This Android tablet is larger and significantly better hardware.

PROS:

It has great resolution and large enough to make it easy for individuals to touch.
The hardware is great making the tablet run fast and smooth.

CONS:

It is large and difficult to carry around.
It is more expensive.

RECOMMENDATION:

Use this tablet as a stationary station that is intensive on scanning.
iPads
These devices have sufficient hardware

PROS:

The hardware and resolution are ideal

CONS:

They are relatively expensive.
We have also been testing scanners that are able to handle scanning both paper and mobile devices. We used scanners that are capable of scanning both Barcodes and QR codes on printed tags as well as mobile devices. Typically, scanners are not able to pick up barcodes from phones due to the reflection off the phone so we invested into a Symbol Scanner that has been working great for this scenario. (~$200) https://www.amazon.com/gp/product/B00NKZJ2NS/ref=oh_aui_detailpage_o00_s00?ie=UTF8&psc=1
We're still rigorously testing these devices ensuring that our software works seamlessly with them. From an engineering perspective, our recommendation would be to purchase the Samsung Tab T580 for any station that will be scanning more than one tag in a row and then purchasing the Samsung Tab T280 for areas of light traffic and not scanning intensive. It might not even be a bad idea to buy one of each of these Android devices and simulate a service to gauge what you might be expecting during an actual Sunday when determining if this is a route you would like to go. 
There's also a few items that you'll want your IT Team to address prior to rolling out Safe Check-in. 
1. Bandwidth: What's the current bandwidth at your church? For a large church, we would recommend nothing less than 100 Mbs up and 100 Mbs down.  If your connection is below that, please consider increasing your speed.  A small investment here can greatly increase your user experience. Additionally, how many computers on average will be connected to the network at one time? This is another important factor that plays into speed and connection.

2. Firewalls: If the internet speed is up to specifications, you'll also want to make sure that the the proper ports are not being blocked by your firewall.  Our web services use ports 80 and 443.  If these are not being blocked in any way, try connecting to Seraphim outside of the Firewall entirely to rule out any Firewall related blocks. You'll also want to make sure that cloudapp.net is whitelabeled. 
Multiple Connections per host: Within the firewall, you may have a rule set up for the maximum number of connections per host.  Because Seraphim use an asynchronous web service, there can be many connections to Seraphim even from one computer at once.  If there are any limits on the number of connections to the host (Seraphim), you could run into issues here as well.  We recommend removing any limits to enable "unlimited" connections for Seraphim. Insuring a free multi-thread connection can solve issues you may be experiencing.
3. Antivirus Software: Make sure that the startseraphim.com is marked as a safe site, so the antivirus software knows you're communicating with a database server, and doesn't have to inspect every single interaction.  Additionally, since our services use Azure, you'll also want to add anything from (wildcard) cloudapp.net to this safe list. If the site is marked as a safe site, try connecting to the Seraphim outside of the antivirus software to see if it is interfering with Seraphim connection at all. 

4. Overall Hardware:  Hardware in general can also contribute to slow interactions.  Below are a few hardware items that may contribute to loading times.
Network Cards: We don't run into this one as often, but every now and then a church might have some decent hardware, but old network cards are being used in the machines.  Go to fast.com to see what the connection speed is for that machine.  
Processors: We've also seen outdated processors cause come slow connection speeds.  What are the processors your church is running on?
Computers: What are the model numbers of the average machine that's being used at your church?  We've seen outdated hardware (often times refurbished models) cause connection issues as well. 

In general, we often recommend getting a high quality machine, and connect to Seraphim above the firewall and above the antivirus software to test speeds.  That will give us a 'control' to work from to try and diagnose further issues. 
We also need to know how many services do you have a week where you plan to implement Safe-Check in? This is an important element to think through.
You'll also want to understand how many children you will be checking in on an average Sunday. Pick your busiest service, and note how many kids are checked in for that service.  If you prepare for the busiest, you'll be just fine for all the others. 
Finally this leads us to how many stations do you plan on having? If you don't already have Safe Check-in hardware, this will be something you'll want to think through. On average, our check-in experience is designed to take 10 seconds for an average family.  From a familiy approaching the check-in station, to all tags printing, you should be able to move through roughly 5-6 families per minute per check-in station.  If most families show up within the last 10 minutes prior to the service, you can expect each station to handle around 50-60 families at a steady flow.  
But people don't come to worship in a single file line! That's why it's always good to have more check-in stations than what you actually "need" according to the numbers. Also, do you have any staffed check-in locations? What about a visitor's desk for new comers?  There's a lot of variables to consider.
We'll come back to this a little later, but it's best to start thinking of these things now.
Nicely done! In this section, we discussed some of the hardware requirements necessary to implement and operate Safe Check-in successfully.  Specifically, we discussed:
The Importance of safe check-in and how it's the first interaction that new families will have with your community
The importance of having substantial internet Speeds: 30-40 Mbs or more is suggested, depending upon church size.
Quality screen resolution is also important in using Safe Check-in (and Seraphim for that matter): We recommend 1920 x 1080 screen resolution.
The primary items that your IT team should consider when setting up Safe Check-in.
Starting the process of thinking through what your Safe Check-in experience will look like. 
Please communicate to your Implementation Specialist what your check-in stats are.  Specifically, we need:
How many services will you be using Safe Check-in for?
How many kids do you check in on an average Sunday? What's the largest number of children you'd check in at your busiest service?
How many check-in stations do you currently have? Are there any other components we should know about: volunteer stations? Visitor's desks?
Now that we're starting off on the same page, go to the next section to learn about some system, hardware, and process requirements that will insure a stellar check-in 
In the next section, we'll learn about how we actually start configuring Safe Check-in in Seraphim.